Control Meets Elegance
The technology behind your smart home automation system is only as good as the device that allows you to control it. Once we have integrated your new Topeka, KS smart home with intelligent systems, the fun parts is taking control of any of those systems with the magical touch of a simple elegant device. The true measure of wizardry (afforded you from a broad range of devices) allows you to control all the systems in your home seamlessly, while the technology behind them remains completely hidden from the naked eye. We work with nothing but the best-in-class manufactures to offer you a choice menu of capable products and devices to meet your project goals.
You don't need multiple remotes just to watch television, or a wall filled with switches and knobs that takes you 3 tries to find the right light. Take control of your home with just one button press from a sleek Crestron touchpanel, designer engraved keypad or your iPad™, iPhone® or iPod® touch. Select a movie to watch or music to enjoy from your favorite chair. Adjust your lights, shades, temperature and check on your alarm system without getting out of bed. The comfort and convenience of the ultimate technology lifestyle can be yours. The possibilities are endless, whatever you can imagine Crestron can do.
TRUFIG's revolutionary flush-mounting solutions are designed for aesthetic-conscious architects, designers, and property owners in the residential and commercial markets. The uncompromising refinement TRUFIG provides has made TRUFIG a favorite in the professional Architecture, Design, and Construction communities.
In 2002, we set out with a goal – to reinvent home audio for the digital age. Our vision was simple - fill every home with music and make listening a valued experience again. We're making it easy for everybody to listen to the music they love in every room of their home. To hear the songs they love, to discover new music they never knew existed, and to appreciate it all with the highest sound quality.
Whether an action-packed blockbuster, a stadium concert or a quiet romantic comedy, Sonance home theater solutions deliver powerful detail and clarity for multi-channel film soudtracks and musical performances. Sonance has solutions for nearly every use whether it's your home theater, the backyard, multi-room audio and much more.
Picture quality so lifelike it's like looking through a window. Skin tones, lush landscape foliage and countless details come to life as the X-Reality™ picture engine optimizes the color, contrast and textures of each object individually. The X-Reality™ PRO engine adds unprecedented detail and delivers an infinitely broad spectrum of color by enhancing each scene, pixel by pixel, for our most true-to-life picture yet.
Founded in 1980, AudioQuest is built on a lifetime of experience that has led to the manufacture of the highest quality audio and video cables on the market today. Beginning as a homegrown audio equipment retailer, AudioQuest evolved into a high-end producer of audio cable when competing retailers took notice of the specially designed cables used in the store. Soon the entire southern California audio scene was selling AudioQuest cables. Over the years, they have diversified their line to include more audio and video cable selections. Today the company has grown into an international business sprouting from the philosophy that the products come first.
QMotion Advanced Shading Systems offers top-notch technology and leading fashion sense in window treatments for stylish homes and office spaces. QMotion Advanced Shading Systems sets new standards of excellence for automated shades, powered by easy installation low voltage power or long lasting batteries that are easily accessible inside the shade tube. The results are elegant electric shades with industry leading battery life and unparalleled quietness.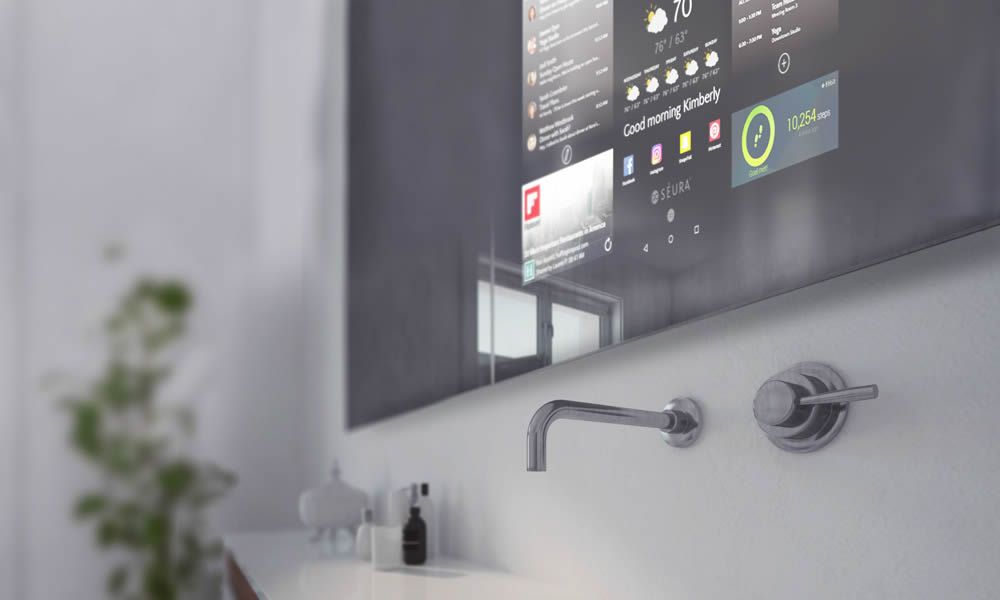 Not just a TV, not just a mirror – a TV MIRROR. Séura offers the best picture quality and 100% accurate mirror reflection. Beautifully, seamlessly and successfully integrate your television solution without hassle, the first time.
When Emotiva started, we had one goal: to offer exceptionally designed, high performance products at prices that more people could afford and enjoy. Emotiva asked a simple question: "Why can't we have amazing audio and video sound at prices that don't threaten our mortgage?"As high-end audio chased an ever-shrinking market with ever-more-costly gear, the price of sonic nirvana shot out of reach. New enthusiasts shook their heads and thought, "You know, a soundbar and a receiver may not be that bad." At the same time high-end audio prices were climbing, Dan Laufman and his team were helping some of the best names in audio manufacture their gear. Dan saw the inefficiencies in the system and the ever-climbing prices, and decided to do something about it.
BASSBOSS Powered Loudspeakers – extraordinary products for the passionate sound professional. User-friendly, compact and practically indestructible, our fully-integrated, highest-fidelity systems offer intense power, true clarity and jaw-dropping deep bass.